What is email marketing?
Email marketing is a form of internet advertising that sends an email to a list of potential customers or current clients with information about your business meant to build loyalty and brand awareness.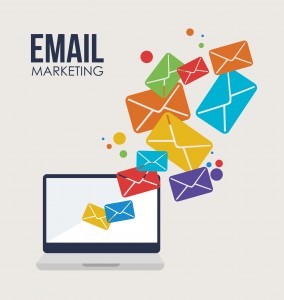 Making sure you reach the right audience at the right time with the right messaging is key. Email marketing can be a cost effective way to drive new business as well as cross selling to your current client base. LMB Web Design can plan out the best strategy for you and your business so that you can not only retain your current customers but also so that you gain new ones. Now you might be thinking that sending emails is something that you do not need help with. At LMB Web Design we do so much more than just send out emails for you. We handle every aspect of the marketing process. From handing your current customers to obtaining new customers for your business we can target the highest impact areas. Analyzing any current data you have is also just a start to the full process to help ensure you the greatest return. Email marketing is still a highly effective method of building your business in 2016. Adding some modern updated techniques will help give your emails a fresh feel and get your customers interacting with you and your business. The volume of emails that people deal with daily can be a hindrance for some so making sure you are not put into this category by the customer is huge. Knowing when are how to reach your current customers and potential new customers is something LMB Web Design can help you out with.
Call (708) 374-8796 or email us today for a free quote!